WHAT WE DO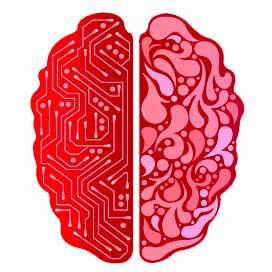 QBT develops algorithms and software in the fintech area, backed by a proof experience in the direct provision of services.
The mentioned experience has increased our know-how, consolidating our ability to develop tailored and customized management softwares in order to provide the best technological solution according to the specific customers' needs.
Moreover, through a deep research and development activity we explored new areas of business turning into a point of reference in the field of Artificial Intelligence, and, in particular, in the Natural Language Processing and machine learning.
We develop all of our research activities thanks to a close cooperation with universities and research institutes, which represent the natural competence network at QBT.
Fintech
Over the years, we specialized in the development of algorithms and softwares for the financial sector, for the control of stock exchange trading and for the management of non-performing loans, both mortgage-backed and unsecured, risk analysis and valuation of real estate asset.
The development of our products was possible thanks to the combined use of traditional techniques, such as statistical analysis, and experimental techniques related to new research areas, such as the use of behavioral models and agent-based simulation ones.
QBT realizes, upon specific request of its customers, white-label or in house products and services, investing in projects trusted to be worth which are always rooted and raised from the research and development area.
One of our greatest result was the development of a method of valuing and forecasting cash flows deriving from the activity of collecting non-performing loans (NPL). The big difference with the other existing methods lies in the fact that the valuation process takes into account the type of credit, i.e. guaranteed and non-guaranteed, thus generating a provision of collection and its timing.
The algorithm is based on a complex mix of technologies:
purely algorithmic calculation
statistical analysis
agent-based simulation
complexity analysis
We are able to provide different solutions according to the various and multiple needs and to the quality/quantity of the available data.
The algorithm input can result from data entry activities on management software specifically developed and tailored on customers' needs or from massive traces extracted from the Customer's systems.
The results can be produced in a raw format, for subsequent processing in excel sheets, or may be aggregated and reinterpreted through business intelligence tools.
Fintech: Business Planning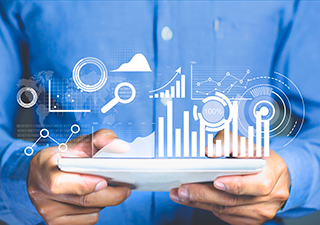 The Business Plan consists in establishing a forecast of collection and timing according to the available information, both for Secured and for Unsecured credits in addition to the UTP.
The valorization process is therefore the result of different steps that can be summed up as follows:
Gemini Secured Tool – Unsecured Tool – UTP Tool
The result of the process is a Business Plan at collection-level, with all the information related to the object generating the cash flow (auction lot, extrajudicial, information on the debtor, credit and legal action, refinancing activities). The Business Plan can be exported by columns or by totals, both in excel and in pdf or in any other different format required. The Business Plan takes into account the collections already occurred as soon as they are recorded on Gemini. The legal and procedural cost are managed similarly to the collections . The legal expenses are subject parameterization, too and thus tailored according to the conditions that the servicer agrees upon with its legal network.


Gemini Secured Tool – Unsecured Tool – UTP Tool
The business plan processing system can be used both as a service and as a product, in the following way: